A series of matching but individual chairs, from a single board of Edinburgh elm.
Materials: Scottish Elm, Burr Elm
Commission: Private
Photography: Tom Addy [photographed by the Ringin' Stane, Glen Gairn], Jonathan Addie
This set of matching but individual elm dining chairs were commissioned to complement our client's existing dining table.
Each book-matched burr elm back is unique, chosen carefully and cut from a single board of highly figured elm, from a tree taken down in Edinburgh by tree surgeons.
Many of Scotland's elm trees are in danger of Dutch Elm Disease, a fungal attack spread by beetles that causes these often mighty trees to die.
We would always prefer to see trees alive, but when there is no future for the tree in life, we feel privileged to honour the tree by creating furniture that can be enjoyed for years to come.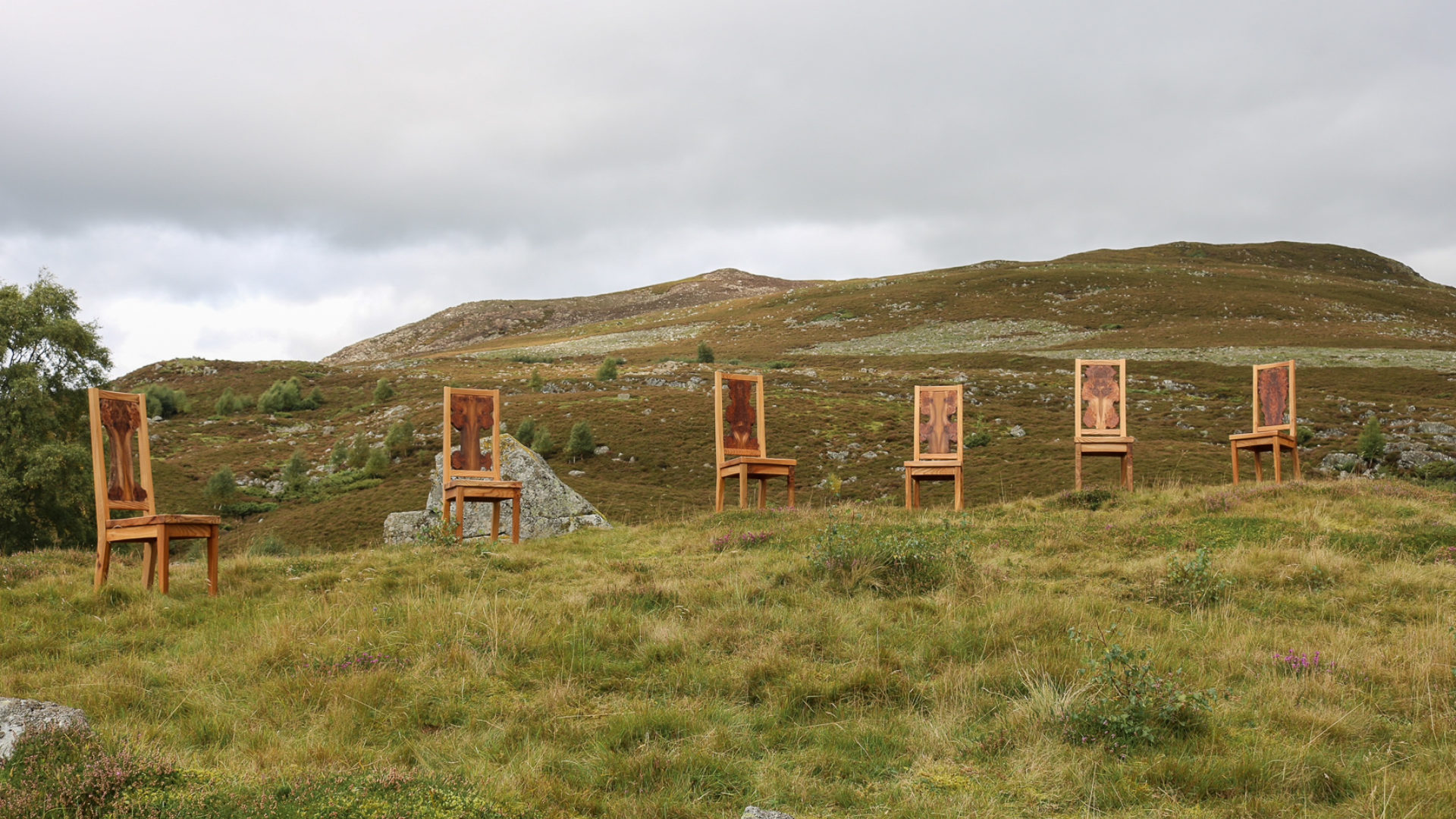 The frames of these chairs are dimensionally identical, and provide a pleasing framing to the nearly symmetrical burr elm backs.